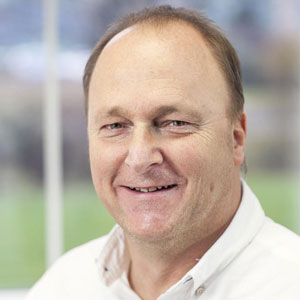 Dave Griffiths
CEO
Dave Griffiths
CEO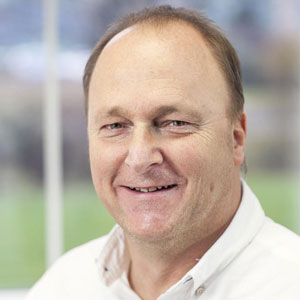 Dave joined KGAL in April 2006, in the position of Business Development Director. Inevitably, someone who has spent 30 years in a design and construction environment brings a wealth of previous experience which has proven invaluable to KGAL since he joined the team. Having started his career with Newton Chambers Engineering (NCE), the UK's leading water control gate supplier of the time, Dave spent 16 years building up a thorough understanding of gate design, manufacture and installation. He also gained experience within other NCE market sectors including large butterfly valves, Ro-Ro equipment, iron and steel works plant, nuclear shield doors and pond gates. Significant projects included a six months spell installing gates on site during construction of the Dinorwic Pumped Storage Hydro Power Station in North Wales and conceptual gate designs for Padstow Harbour, Glasson Dock and Holme Pierpoint Canoe Slalom course among others.
With a wish to broaden his horizons, Dave joined Don Sharpe Engineering in Scunthorpe, and spent eight years providing predominantly site solutions in the general engineering field, gaining much experience on cement plants, rotating equipment, iron and steel works plant, material handling and process plants. During that time he progressed to Engineering Director, responsible for all aspects of manufacture and installation, including site management of installation activities through critical plant outrage periods, where lost production liabilities were paramount.
A six year period with Qualter Hall followed, with varied involvement on all types of specialist moving equipment including gates, cranes and bridges. Dave assisted the company to diversify away from the traditional mining market and played a significant role in securing the contract to design and build a double deck Ro-Ro linkspan facility for Dublin Port and establish them as a credible D&B supplier to the Environment Agency.
Since joining KGAL, Dave has helped to significantly increase our order intake with new and existing clients and has played a key role on a number of projects providing design review and site supervision, and was ECC Supervisor for the EA throughout the Hull Tidal Surge Barrier Refurbishment Project, from contract award to completion of the maintenance period seven years later.
Dave is now CEO. He is also Project Manager for Xayaburi Hydro Electric Power Project for which KGAL was appointed to design the hydraulic steel structures on a 1285 MW Hydro Barrage on the Mekong River.
As a native Yorkshireman, Dave rarely leaves you in any doubt about his professional opinion on any question or problem he is asked to consider.